The Digital Hippies

Branndon

Brianne
From singles to couples to families, it's possible to support yourself on the road and travel full time.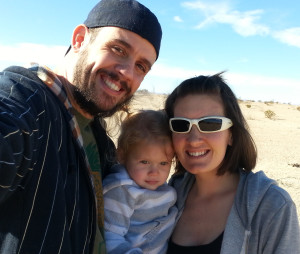 Why Subscribe?
The Digital Hippies' newsletter was created to keep our readers updated with weekly summaries of everything that happened during the previous week, plus themed updates and the occasional announcement.
Welcome Email: Offers a quick introduction to the site, with helpful tips to get the most out of the email newsletter.
Weekly Updates: An overview of the most recent content published from the previous week.
Themed Updates: Content rich, themed updates are compilations of posts and resources from the archives around a central idea. For example, one might be (hint!) all about full-timing in an RV and another (hint!) all about setting up a WordPress website.
Announcements: Occasional promotions and announcements to highlight something special. Might be a new plugin, eBook release, or other quality product.
Whoever said you had to wait until retirement to travel full time was mistaken. Today people of all shapes and sizes, are hitting the road earlier than ever with budgets all across the board. And it's not as expensive as you'd think (some are doing it for less than $23 per person per day!).
Stop Waiting. Start Doing. Sign Up Now!