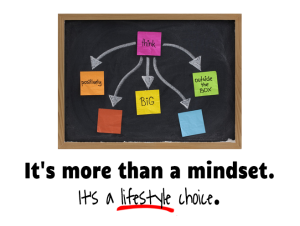 If you're new to the idea of location independence, then Welcome! This is the perfect place for you to begin, so keep reading.
Our Definition of Being Location Independent
In order to become location independent, you probably should first understand what it means. Not surprisingly, this phrase has come to mean many things to many different people. However, there seems to be a general consensus towards it being the freedom to live and work from anywhere in the world. Not being tied down to a physical location because of a 'normal' job.
Again this definition can change, becoming more simple or more elaborate, depending on the person's goals. For some it might mean picking up odd jobs as they travel, or house sitting to save money on accommodations, or maybe teaching English in another country, or being a freelance professional (photographers, writers, web developers, etc). Work is done where ever you want; be it from lounging at the beach (FYI: not really practical to read a laptop screen in sunlight and worrying about sand), a local internet cafe, from home, or even at the airport.
Location independence is the freedom to live and work from anywhere. It's more than a mindset, it's a lifestyle choice.
For us, we are utilizing technology (the Internet) to create several (passive income) business models that will allow us the freedom of working living anywhere in the World. This allows us to live where ever we want, move as often as we want, and experience a major shift in our lifestyle. Some say location independence is all about the new experiences. And we agree.
It's about independence.

It's about freedom.

It's about what we want to do.

It's about our daughter learning from real experiences with new cultures, places and people.
What to do now?
Before you take the leap to quitting your job, getting rid of everything material (or storing it), you might want to learn something about it. Or not. 😉 That's the beauty of this idea. You can do what you want. However, a little research to know what to expect or what you'll need on the road will help you ultimately succeed.
Join The Digital Hippies Community
Before we forget, you can have tips, tools and inspiration for your business and RV living delivered directly to your inbox. Simply sign up for our free weekly, and occasional announcement, newsletter to keep up-to-date with us.
At TheDigitalHippies.com we've written several helpful resources about all the different aspects related to being Location Independent. This includes ideas on how to make money online and business strategies, travel tips for RVing full-time and location reports (reviews), detailed tutorials for building your own website, recipes for eating healthy on the road, our reflections on real-life personal struggles and solutions, and so much more.