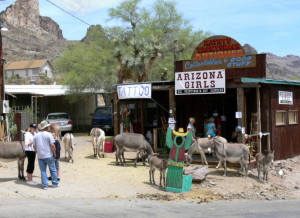 Donkeys walk around like they own the place.
(Recommended by friend Odie.)
(Hippies' Note: If you enjoy reading our articles, you'll love our newsletter. Receive updates directly to your inbox. Subscribe now!)
The above photo of the baby donkey with a sticker on it's head is also by Odie!
She said people might feed it carrots or something hard that it can choke on.